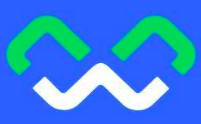 WeiCrowd
De veiligste tokenmarktplaats Mogelijk gemaakt door zijn eigen Exchange en Accelerator.
ICO-datum
May 15 - Jul 22
Geaccepteerde munten
Ethereum
WeiCrowd is een krachtcentrale van gegevens en menselijke inzichten die gericht zijn op het aanpakken van deze belangrijke uitdagingen van de Token-economie. Het bezit een van de grootste token-databases en gebruikt Big Data-AI, ML en Human Insights voor realtime signalen. Het is het eerste in zijn soort verenigd platform voor de Token-economie. Het heeft SEVEN Key-modules - The WeiLauncher, The WeiFolio, The WeiCubator, The WeiX, The WeiScrow, The WeiCap en The WeiScore.
ICO's eindigen binnenkort